An early start to the day had the hangar doors open by 9:30am, with the tractor and pie cart loaded and setup on 26, with a 5-7kt breeze from the NW. before Kent had arrived to tow for the afternoon.
Patrick and Wayne focused on ground schooling in the briefing room covering the various attitudes on approach.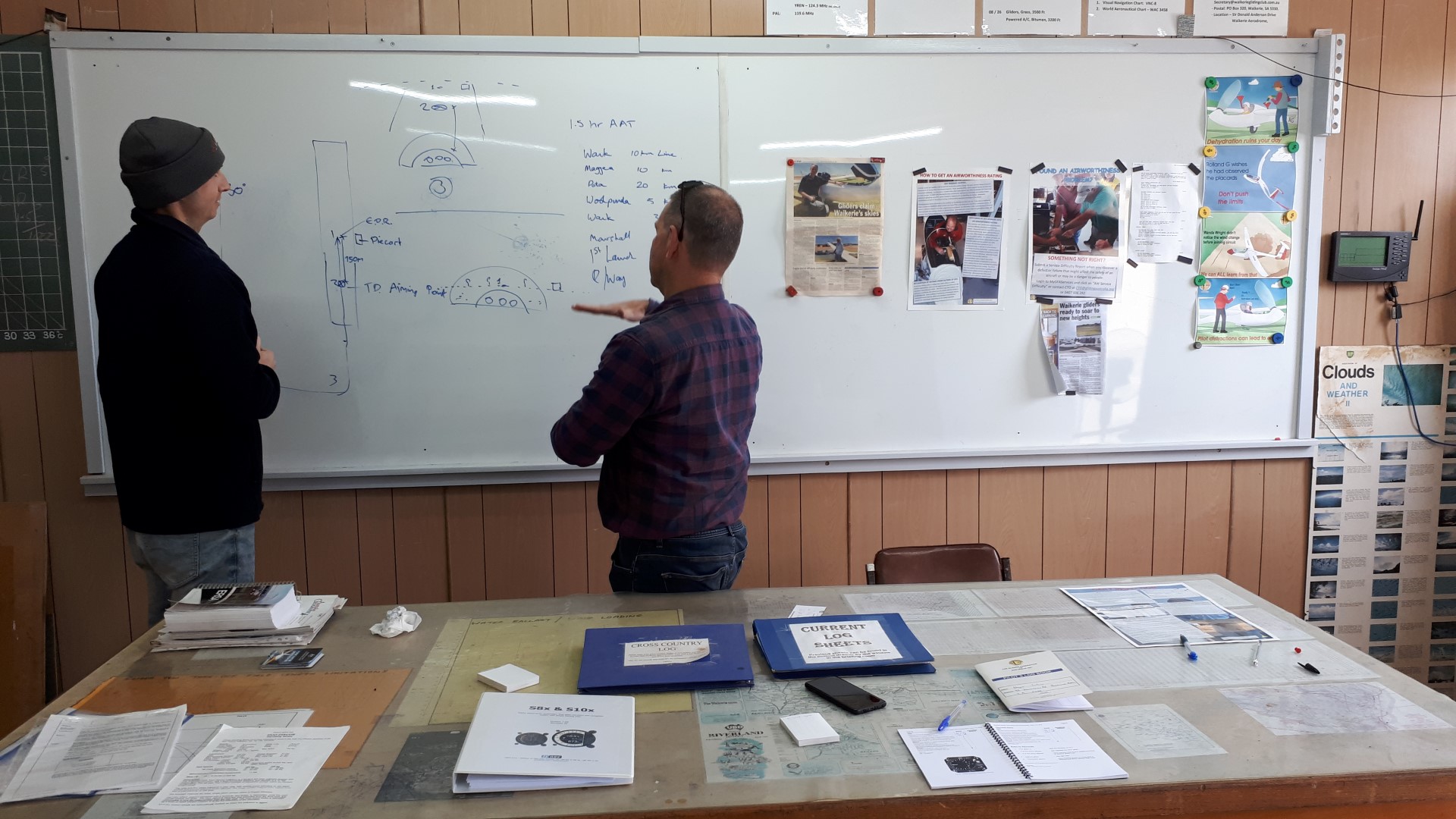 Rodney took the first launch with just 9mins clocked to maintain his currency, followed by a training flight with Wayne and Patrick before the tugs tail wheel went flat, and required to be replaced. Fortunately, due to Lloyds good work servicing and repairing the last one (around 2 months ago) we were able to swap the wheel over with Johns help within 15mins just as the first passenger arrived.
A couple of training flights and another passenger flight later, John launched into some gentle wave that had been forming west of the field and breaking up overhead. He managed .5-1kt of lift maintaining his altitude until he landed long as we were packing up calling it a day.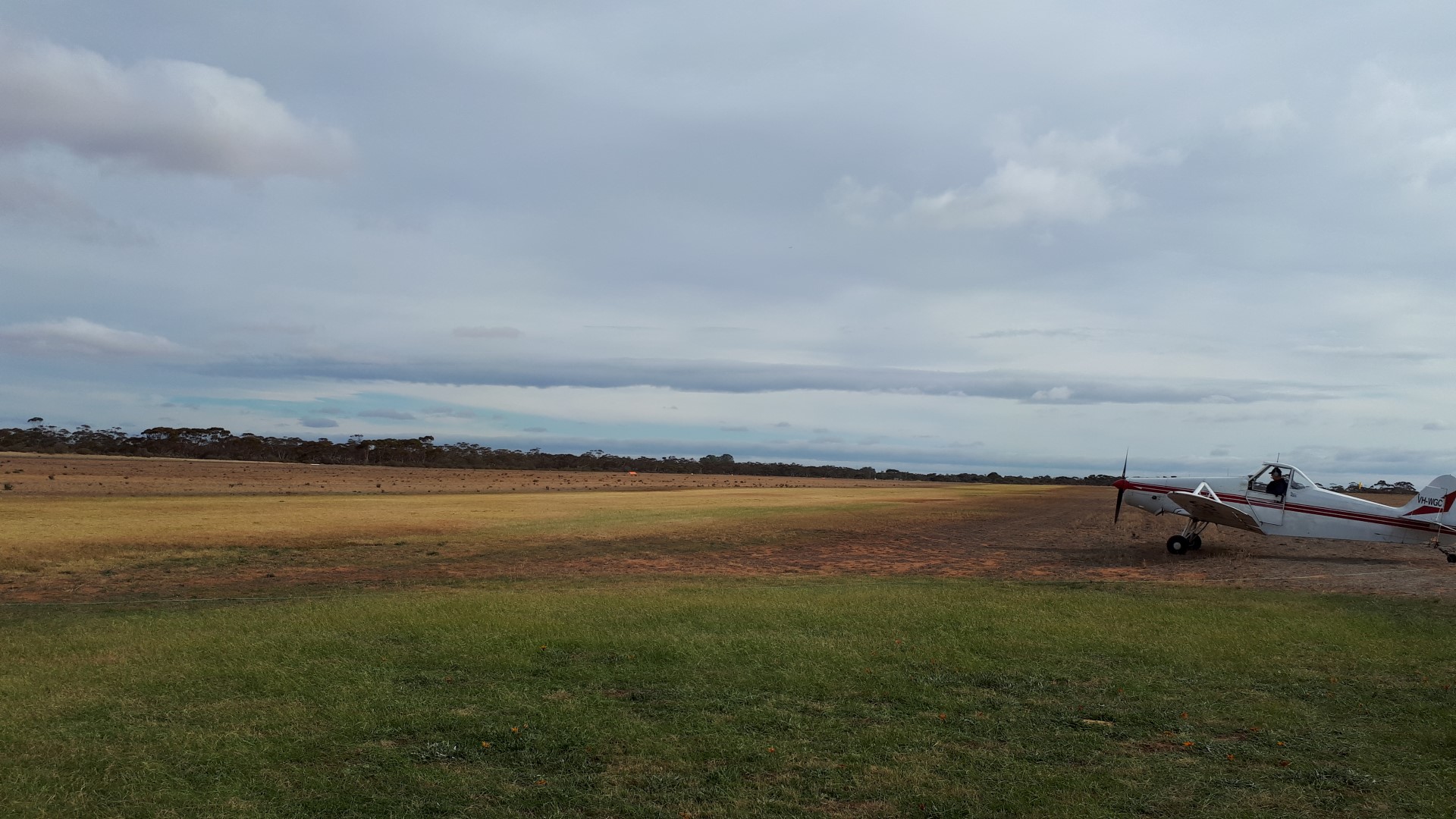 Haidyn, Lynn, John, Lloyd, Wayne, Rodney, Kent, Patrick, Mark and his son Scott all enjoyed the 2016 Valpolicella Classico Superiore at the bar, Good times.