Following a 2012 Rockfords Basket Press and Cured flavors courtesy of our foremost epicurean, the June committee meeting commenced on time with business as usual.
A notable moment of the evening was handing over The Jenke Brothers Award for the best flight of the year, presented to Craig Vinall for accomplishing the 666.9km flight at 122.km/h reaching an altitude of 14875ft the OLC can be seen here, so a big congratulations to Craig for the attainment of this fine trophy.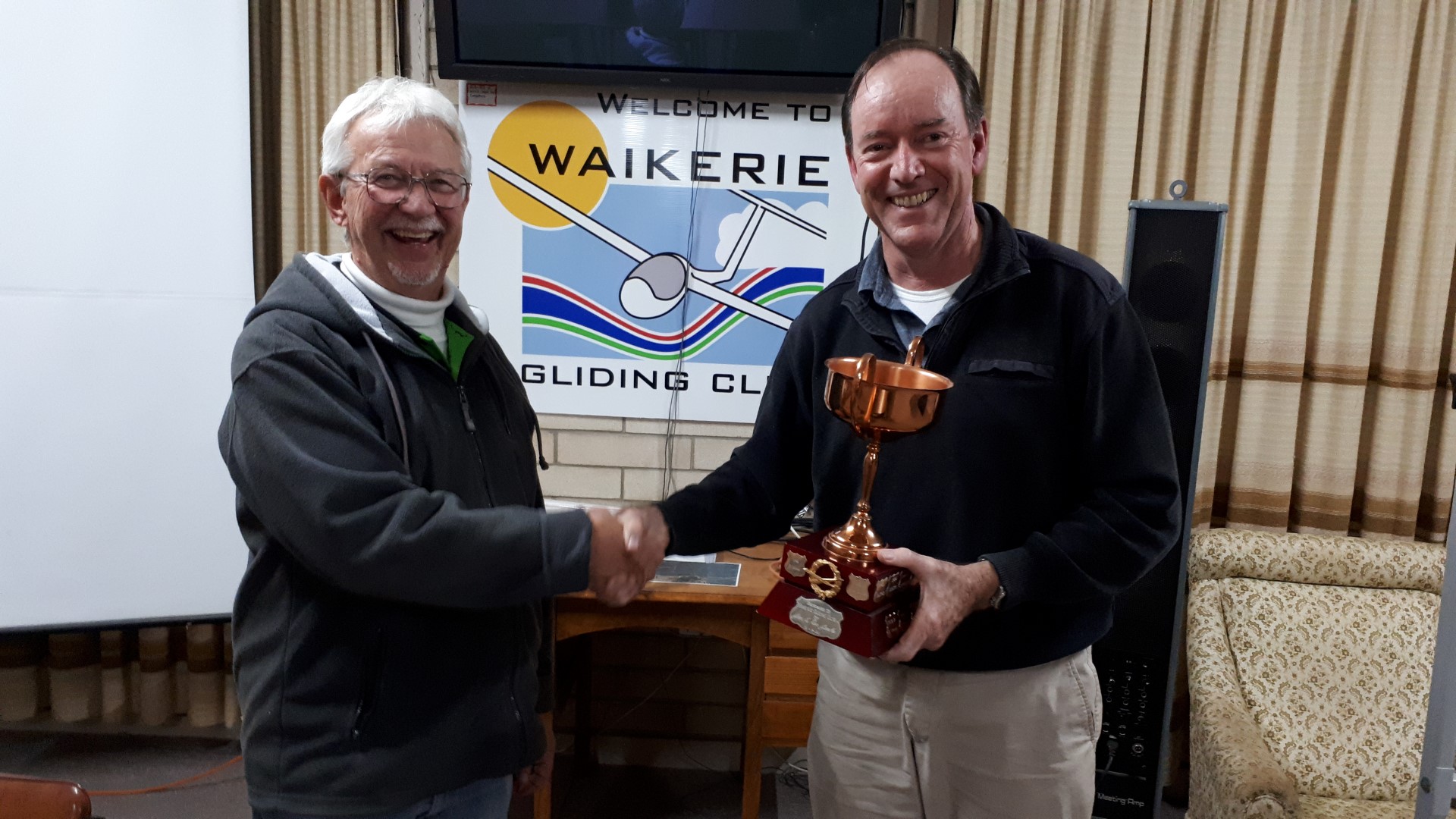 After Coffee and croissants at the View point Cafe Saturday posed a typical winters day, with low cloud bases and cool temperatures, despite this Bill scored a 29min soaring flight in the 21 before conditions deteriorated, Haidyn, Lyn, Craig, Rodney, Bill, John and Lloyd all attended.