Single seat, 15m standard class glider.

The LS4a is a forgiving glider, with a large comfortable cockpit. First built in 1981, the LS4a consolidated Rolladen-Schneider's reputation for well rounded sailplanes that are easy to fly and top performers, being docile enough for beginners with a performance only slightly below the latest standard class sailplanes.
The continued demand for the type may result in the LS4 being put back into production by the Slovenian manufacturer AMS-Flight.
The glider at Waikerie, VH-XOK has excellent visibility through a tinted canopy, and is fitted with a LXNAV LX8000 Glide Computer and a Becker VHF radio. XOK has a closed "Kommet" trailer, which makes road transport a breeze.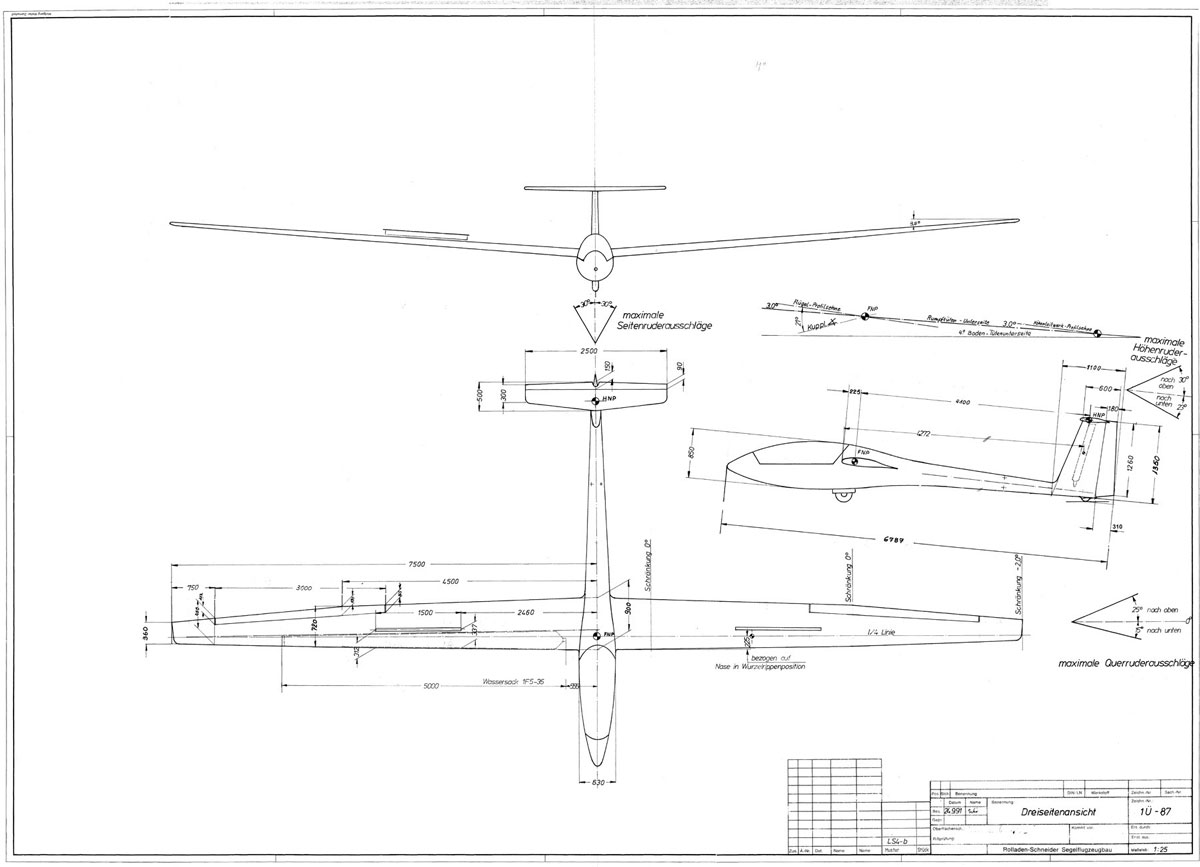 Performance
Best glide is 1:40 at 54 knots
Specifications
Standard class: wingspan 15 m, retractable main wheel.
Wing Area:  10.5 m²
Maximum weight: 525 kg
Minimum pilot weight: xx kg
Maximum pilot weight: 104 kg
Maximum water ballast: 170 kg.
Wing loading range: up to 50 kg/m²
LS-4 Handling Notes (MS Word, 50 kB)
Manual for the new LX-NAV LX8000 flight computer
Wikipedia article on the LS-4