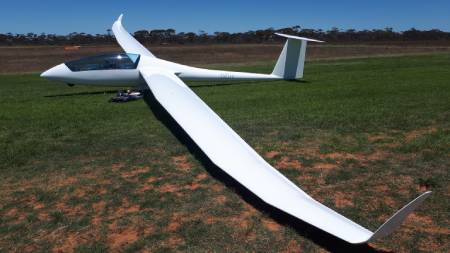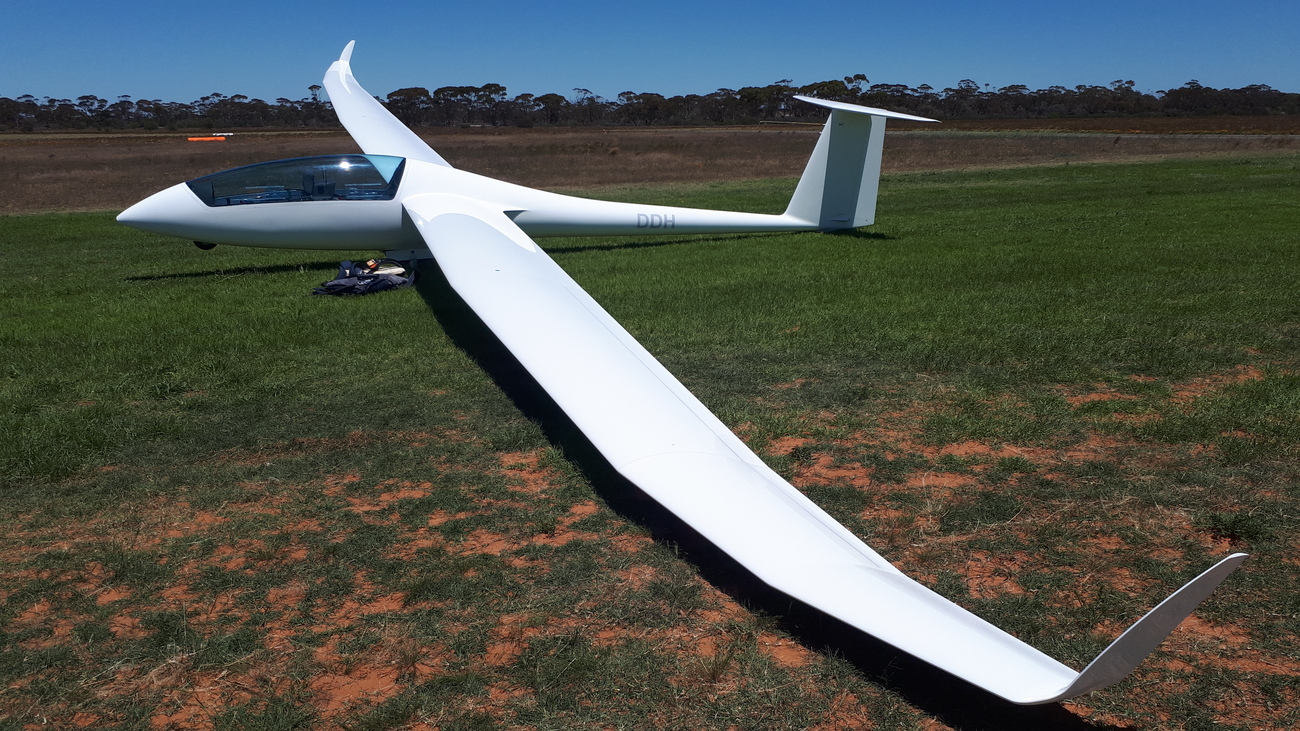 The Schempp-Hirth "Duo-Discus" sailplane is a tandem two-seat sailplane of glass and carbon fibre construction, with a fixed horizontal stabilizer and elevator in a "T" tail configuration. The elevator Trim control! consists of adjustable springs within the elevator control circuit.
The wing is a four stage trapezoid in plan view, with double-panel airbrakes on the upper surface and internal pushrod driven ailerons. The wings contain integral water ballast tanks with a total capacity of 198 litres.
The fuselage supports the large, single piece canopy which is hinged sideways.
The main wheel, which is equipped with a hydraulic disc brake, is retractable, while the nose and tail wheels are fixed. The main wheel is retracted and extended from the front seat. It is not possible to lock the undercarriage from the rear seat. The main wheel brake is operated by a lever on each Control Column or at the full extension of the airbrakes.
All of the control circuits are automatically hooked up when the sailplane is rigged.
Find out Duo Discus Handling Notes here.